Breaking the Mold
Many Ignite clients have internal creative marketing resources, and sometimes a fresh but complementary perspective can be useful from the outside. Mission reached out to Ignite for help pushing boundaries to test their new tortilla's "softer" proposition, knowing research showed many consumers thought most tortillas were the same and were price sensitive.
Through research and strategic thinking, we noticed head-of-household consumers were already experimenting with non-traditional mealtime ingredients using tortillas, and that meal prep was an opportunity to involve the whole family. More analysis showed that shoppers frequently handled tortillas on the shelf for quality cues before deciding which brand to buy. So, we focused on communicating family adventure and fun vs. the typical, functional recipe approach of the category.
The retail activation approach was two-fold. First, challenge consumers to test the "Super Soft" proposition for themselves, empowering shoppers to put control in their hands. Secondly, create self-shipper displays to feature Mission Super Soft tortillas away from the aisle and into higher-traffic areas to take advantage of fresh ingredient associations, like in the bakery and produce sections.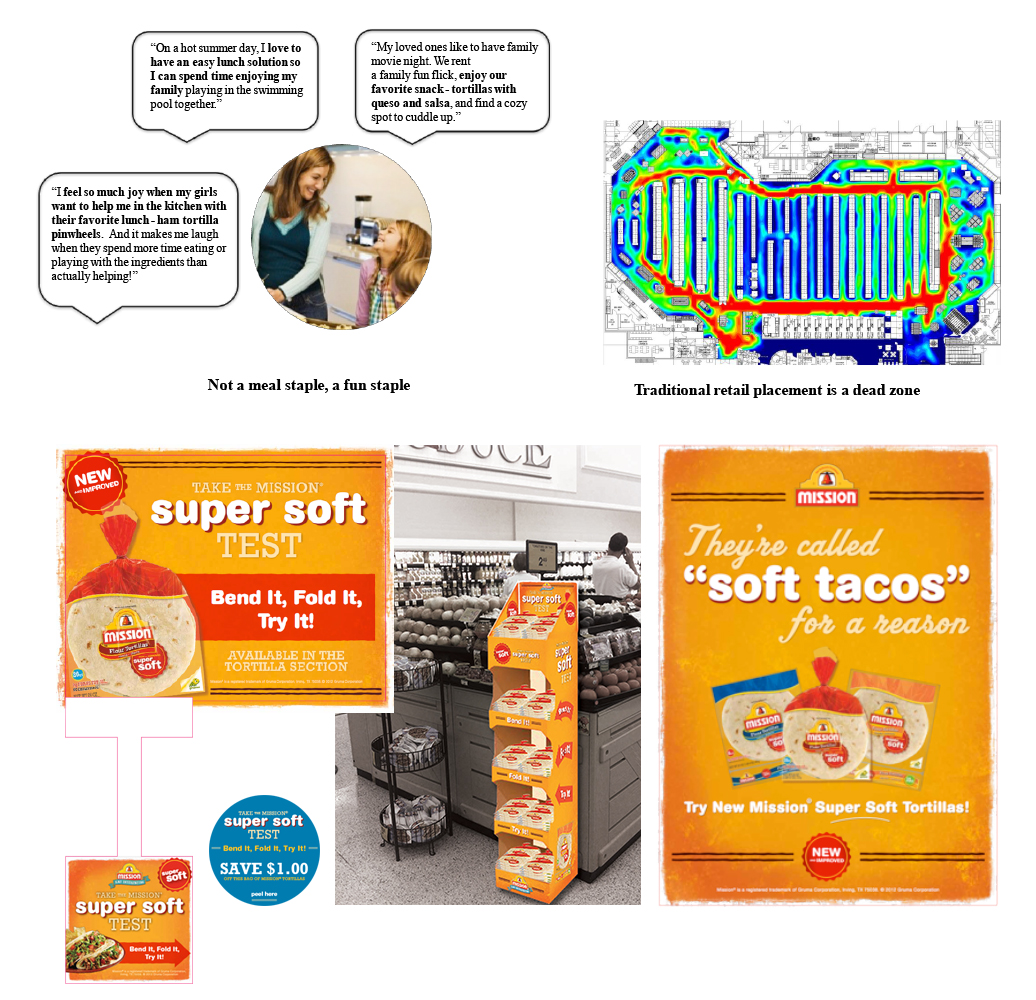 More "Touch" Points
For incremental momentum, we targeted "mommy blogger" influencers in key markets to test the tortillas for themselves and write about the experiences. Influencer and digital communication also included surprising mealtime combinations that allowed the whole family to have fun from prep to plate.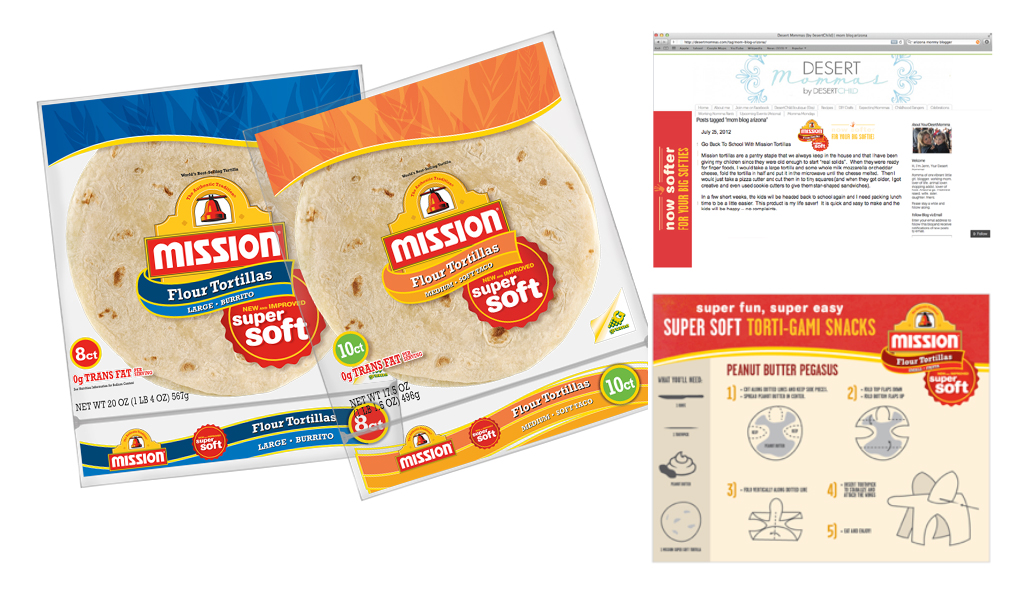 Super Soft, Super Successful
As a result, core business gained more than 20% in sales, and the initiative beat its budget by more than 25%. The three-month regional test then turned into a six-month roll-out, and Mission was ready to execute with internal teams using the assets Ignite helped concept and create.